As you embark on your journey to find a new home in Bangalore, the city of vibrant culture and thriving tech industry, you may feel overwhelmed by the sheer number of options available. With the city's rapidly growing real estate market, it can be challenging to sort through the clutter and find the perfect place to call your own. But fear not, dear house-hunter! With a few smart hacks and a little bit of insider knowledge, you can streamline your search and find the perfect home in no time.
In this blog, we will share our top house-hunting hacks for navigating the real estate market in Bangalore and securing your perfect abode.
Do the due diligence on your future neighbourhood.
As a young working professional, finding a neighbourhood that aligns with your vibe and lifestyle is essential. Take your time & do your due diligence. 
A quick tip: there are plenty of blogs on the city locale you can refer to.
Take a stroll and get to know the pulse of your new neighbourhood. Everything you could ever need is just a stone's throw away, and who knows, you might even stumble upon a 24-hour pizza joint that steals your heart.
Get handy of the transportation system
Navigating the hustle and bustle of Bangalore can feel like a daunting task. But with a little bit of know-how, you'll soon find yourself an expert in the transformation system around you.
Think of your daily commute as an opportunity to explore and familiarise yourself with the city. Strut around, take a cab or hop on the rapid metro, within just a couple of days, you'll be manoeuvring your way through Bangalore's transportation network, like a seasoned pro.
Budget the Bangalore life
In Bangalore city, even the neighbourhood cat is on a budget! With its vibrant energy and fast-paced lifestyle, it's easy to be swept away by the city's lavishness and forget the importance of budgeting.
But fear not, young warrior! With a little foresight and planning, you can conquer the financial hurdles of living in India's silicon valley with ease. Start by securing a stable source of income, for it's a well-known fact that the city's cost of living is no joke. Then, take a step back and assess your monthly expenses. Be honest with yourself and don't underestimate the cost of living.
Looking for a place in Bangalore?
So why not embark on this journey with a sense of purpose and perfection? Instead of just settling for any ordinary room or PG in Bangalore, why not find a home that aligns with your values and aspirations? A space that offers not only comfort but also the best of luxury, and cultivates an exclusive community.
How Housr helps you find your new Bangalore home
Despite any amount of research house-hunting in Bangalore city is always overwhelming. From searching for fully furnished apartments in Bangalore to finding luxury rooms with inclusive amenities, Housr is your one-stop destination for luxury living. Housr offers you serviced luxury apartments in Bangalore's most coveted neighbourhoods such as HSR Layout, Koramangala, Electronic City, Manyata Tech Park and more. Helping young professionals find furnished flats with incredible amenities and the smoothest accessibility to major spots in the city, we act as your personal guide to India's silicon valley.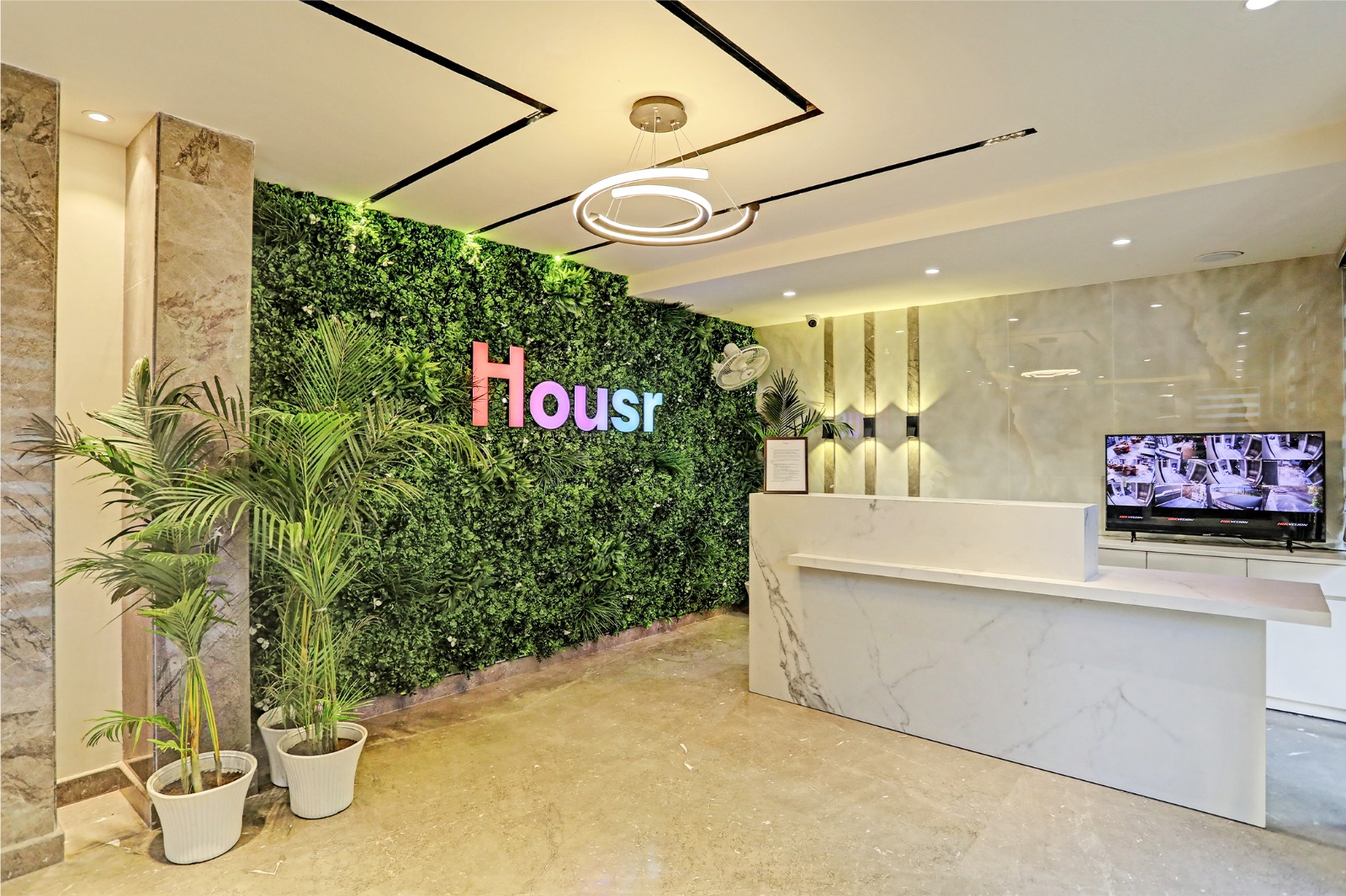 So why wait? Start your search for the perfect room in Bangalore today and take the first step towards a fulfilling, enriching, and unforgettable experience with Housr.